Source: ll-media.tmz.com
Shaquille o'Neal, a retired professional basketball player, is one of the most superior basketball player in NBA history. He led the Los Angeles Lakers into three consecutive championships. O'Neal's gigantic size contributes to his popularity. With that 7'1″ height and a shoe size of 23, people would always made comparisons between his height and more average objects. Sometimes his giant personality can be a little bit funny.
Lets make some gigantic reviews and prove to ourselves that Shaq is a real-life giant.
1. It's a big WOW! His girlfriend looks too tiny for his hulking size.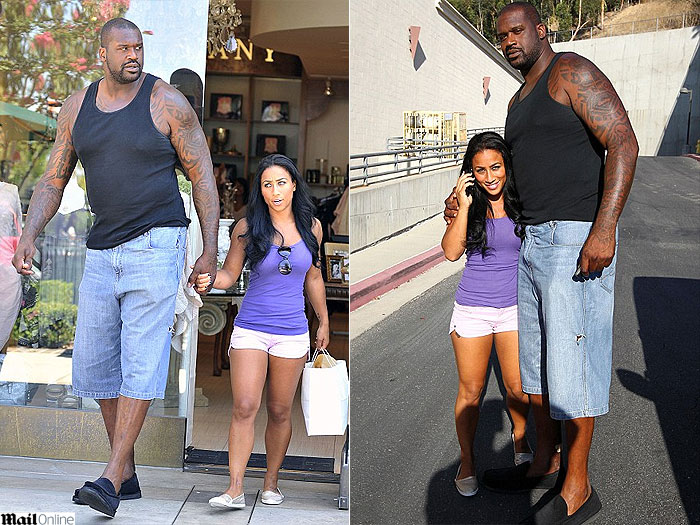 Source: i1.r7.com